CAC Metal Fabricaton Expansion
FOR IMMEDIATE RELEASE
"Custom Aircraft Cabinets Expands Metal Fabrication Capacity"
CAC Prepared for Growth
Sherwood, AR, April1, 2015…Custom Aircraft Cabinets (CAC), manufacturers of high-quality cabinetry and upholstered products for high-end aircraft interiors, has announced the expansion of their metal fabrication capabilities. The CAC Component Fabrication Department consists of more than 7,500 square feet of state-of-the-art equipment.  This expansion provides the ability not only to supply build-ready components to both the cabinet and upholstery shops, but has been designed as a "stand-alone" supplier of components for OEM and Completion Center Customers.
In addition to the two existing Thermwood 3-Axis CNC Routers, the CAC Fabrication Department is now equipped to provide a variety of precision-cut metal components that are aircraft-ready. Additional equipment includes programmable 44-ton press brake for the most complex bends for a part. And the Haas V-4 milling machine provides the capability for precision parts from a variety of materials, including wood, aluminum, PVC, Teflon, Carbon Plates and many other materials.
Additionally, CAC has added certified TIG welder capabilities to provide high-quality stainless steel and aluminum welded components, as well as Thermo-Forming capabilities for small parts composed of various plastics and foams.
Co-owners Mike Gueringer and Paul Reesnes stated, "We realized that our manufacturing efficiencies are dependent on precise, ready-to-assemble components. The addition of the state-of-the-art metal forming and fabrication department provides us improved downstream capacity and superior flexibility for improvements in both quality and flow time."
They continued, "At CAC, uncompromised quality in our delivered products is first and foremost, and this investment helps to insure our ultimate goal…unmatched Customer Satisfaction."
Since 1989, CAC has been manufacturing and delivering superb quality, custom furniture and upholstered products for high-end aircraft cabin interiors.  Working over the years with various OEM's and completion centers, CAC has become known for exceptional quality both in product delivery and after-sales service.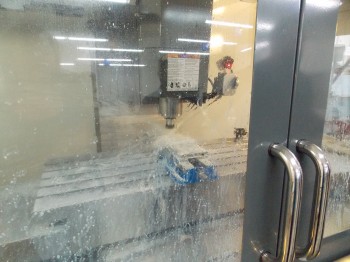 About Custom Aircraft Cabinets, Inc.
Headquartered in North Little Rock, Arkansas, CAC has been providing high-quality cabinetry and upholstery to the private,  business, and head-of-state aircraft market since 1989.  For details on our growing capabilities, visit www.customaircraftcabinets.com.
Contact: Mike Hammers                                                                                         
Custom Aircraft Cabinets, Inc.
(501) 851-0405  Telephone
(501) 851-6956  Fax               
mhammers@cac747.com
1016